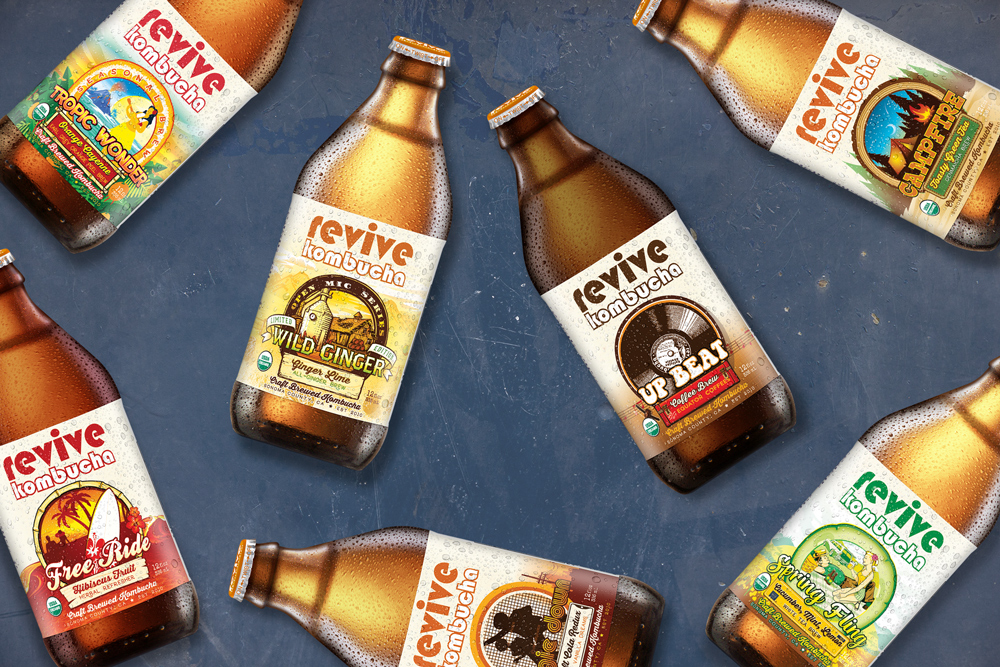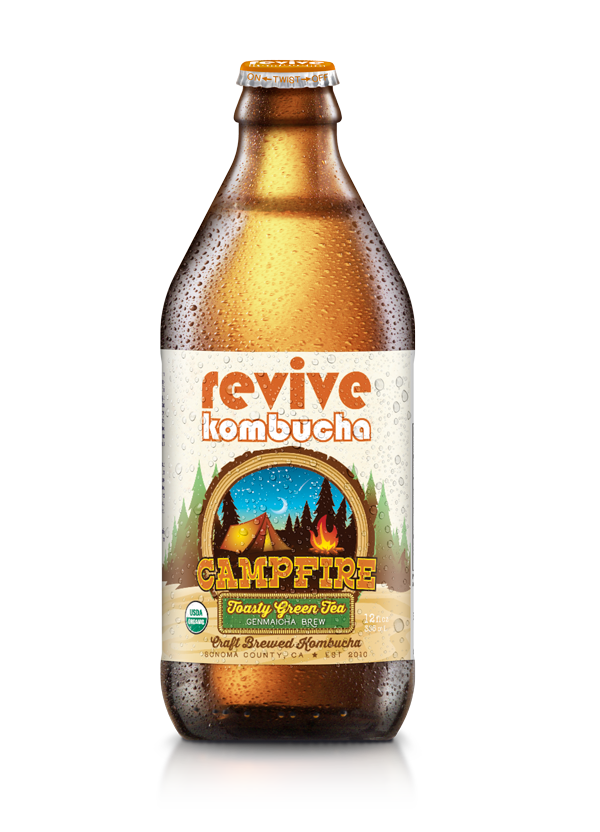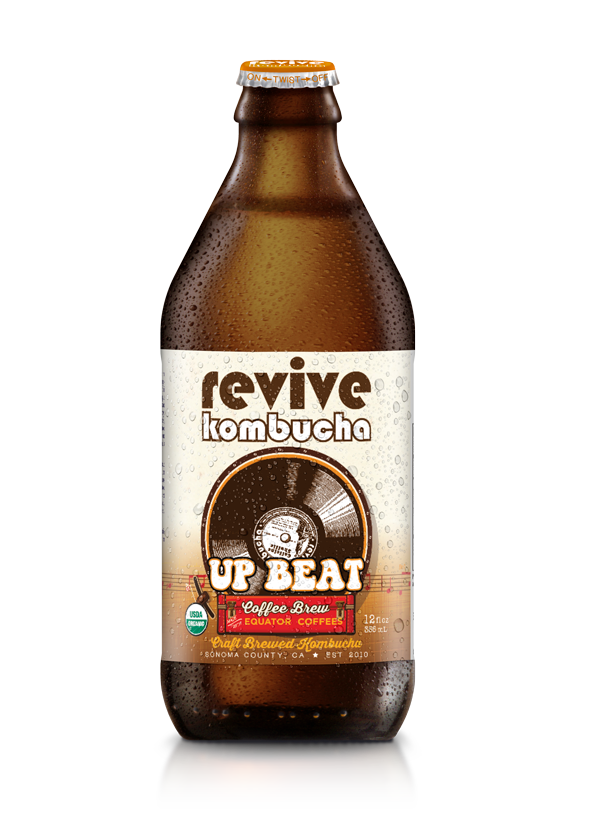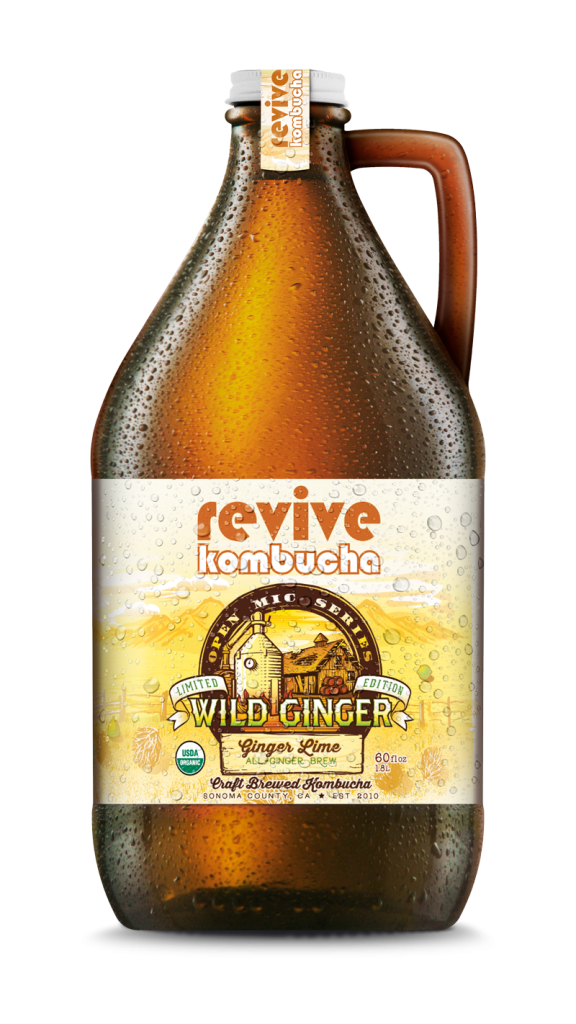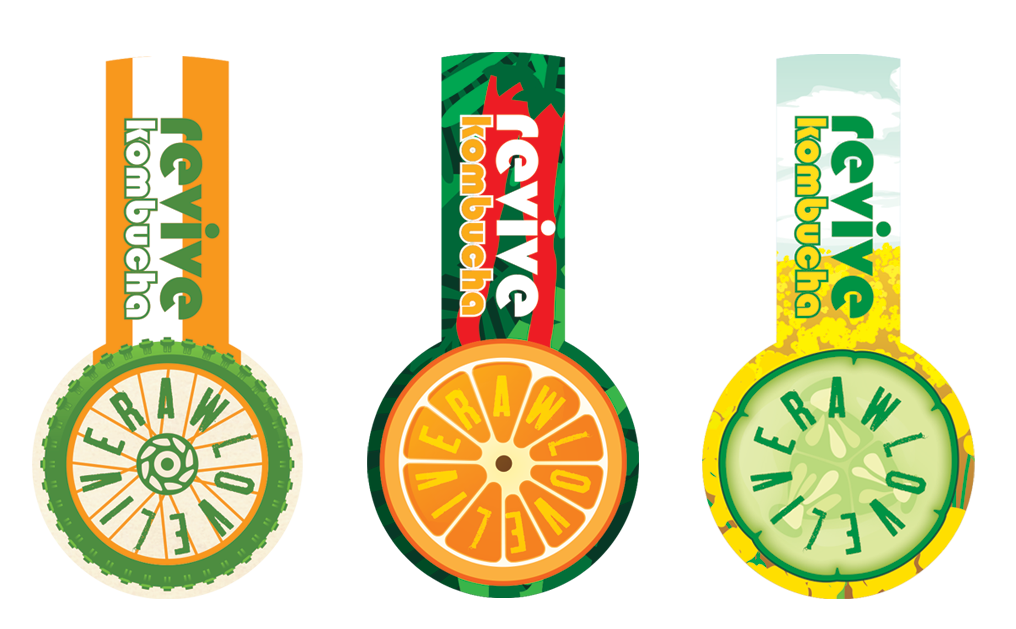 Bottle cap-seals.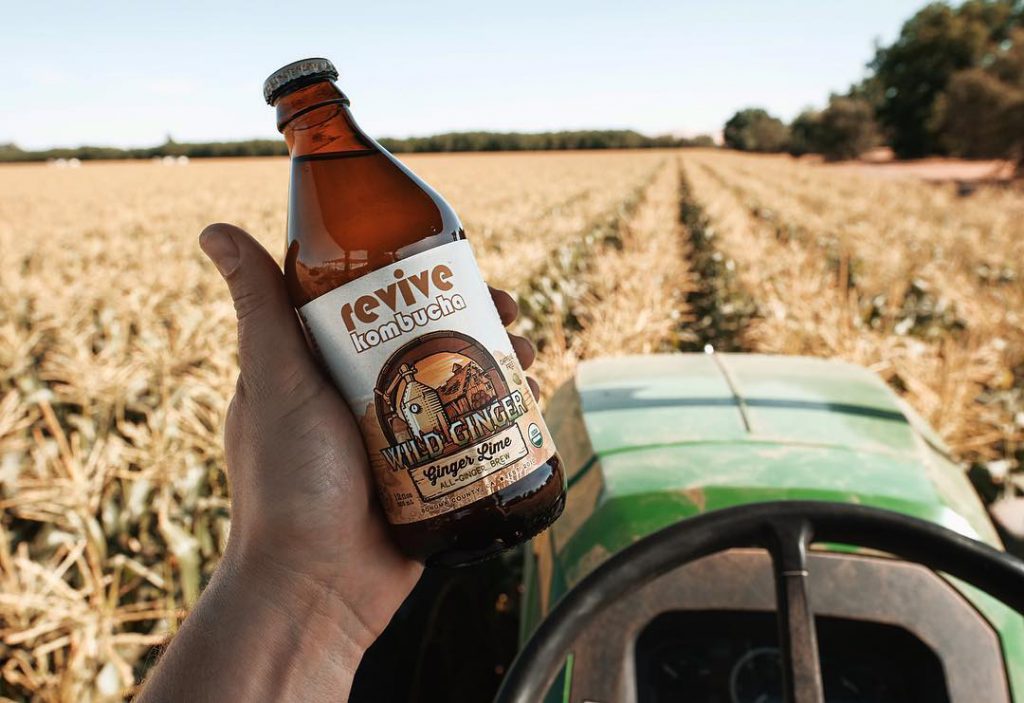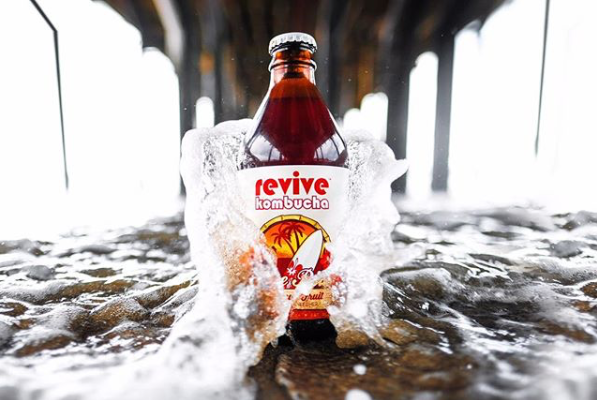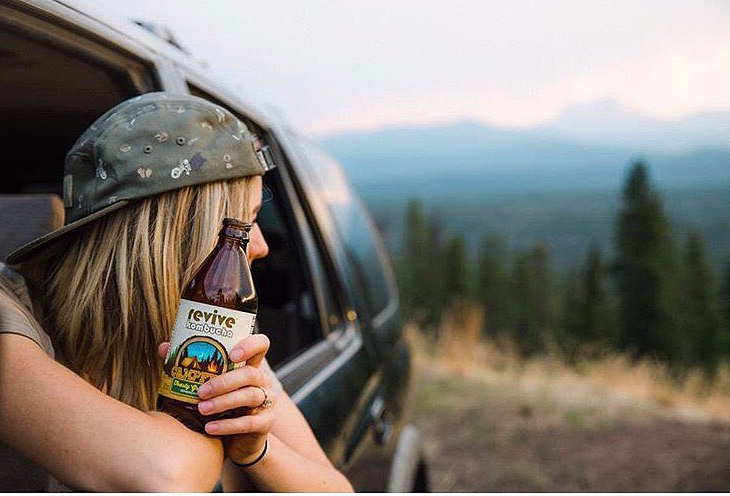 Lifestyle photographs above by Phil Emerson Photography.
Advertisements and collateral: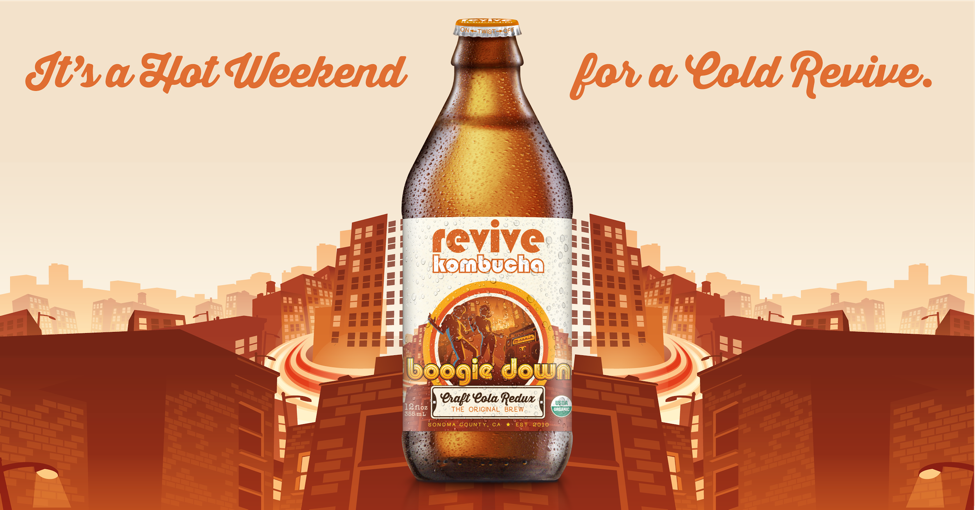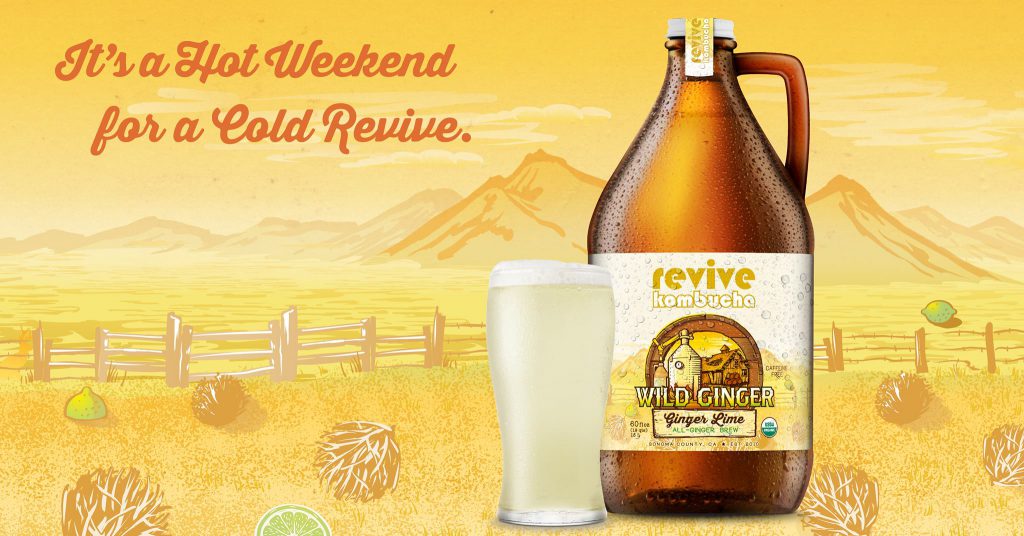 Revive Kombucha Bottle Packaging & Design
Bottle packaging design and illustrations for all of Revive Kombucha's flavor labels.
---
CLIENT
Revive Kombucha
SERVICES
Illustration, Packaging
While the size update is definitely a step forward for the brand, it's the label update that we're most excited about… "Revive Kombucha" is now front and center in a consistent place on all of the labels. It not only makes it easier to quickly catch the eye, but we feel as though it enhances the funky 1970's style artwork.